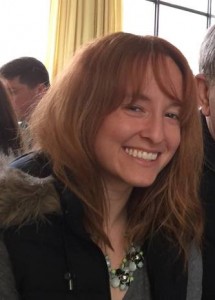 Education:
Master of Education, Applied Developmental and Learning Psychology: School Psychology; Master of Arts, Educational Psychology: Schooling, Columbia University, 2013
Bachelor of Arts, Psychology, University of California Berkeley, 2010
Cailin tutors students in grades 1-8 in English Language Arts and Math. She has extensive experience working with students with special needs, including Autism, ADHD, and Emotional/Learning Disabilities. For the last 6 years she has also served as a School Psychologist in Lawrence (after a 1-year internship at Brookline High), providing psychological services to students and families in grades 1-8.
Cailin says: "Hi! My name is Cailin and I love getting to know and working with students' unique learning styles. I take a strengths-based approach when working with students, focusing on what they know and can do to help them learn new skills. In my free time I enjoy doing aerial silks and working on my food blog. I also love to travel and took a trip to Barcelona this past summer."