The college essay is one of the biggest obstacles your student will have to face when applying to schools. For students who aren't strong in creative writing or literature, this part of the Common App and other school applications can be nerve-wracking. There is an infinite amount of things that your child could write about, and narrowing that down is part of what makes the college essay so difficult to begin. When it came time for me to write my essay, I gathered a lot of tips and tricks from my English teachers that could help your student as well. Here's what I learned NOT to do:
College admissions boards are sick of three main subjects. DON'T write about sports. Everyone plays or has played sports. Don't be a robot and talk about how great it was that your team won state finals. That has nothing to do with who you are as a person or your education, and comes off as boastful. DON'T write about that time you broke your arm and went to the hospital and how scary it was and how you overcame it. Most people know what it's like to break a bone. It can come off as pitiful and boring, and has more to do with a physical obstacle than a mental obstacle. Mental obstacles are more impressive to overcome than physical obstacles. DON'T write about materialistic achievements or awards. This goes back to looking too boastful. A humble person who can weave an achievement into their essay, without the entire essay focusing on that one achievement, looks a lot more appealing than a boastful person who wrote an entire paper about winning their 6th grade spelling bee. Here is a compilation of some of the "worst" college essays that I found for your enjoyment, and for you to learn what NOT to do.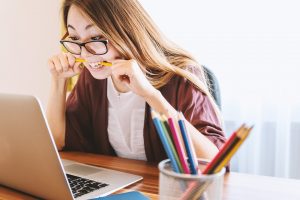 Here are a few things that I learned to do when writing my college essay:
Try and reflect on some emotional experiences that you've had. It can be anything from your first kiss, to when you went with your best friend to a Pride parade for the first time. Make it fun, and make it so it encompasses who you are as a person. DO try and explain a tough lesson that you learned that changed you from an immature person, to a more mature and well-rounded person. Showing college admissions people how you learn from mistakes and grow shows great character and exemplifies admirable humanistic qualities. Show how you are not a person who lives in ignorance, but rather a person who can claim responsibility for things and learn from failure.
DO describe how your best friends would describe you. Sit down with them and come up with a list of traits and skills that you have. If you find that this doesn't help spark any ideas, write 7 short stories about yourself. A professor I had this past semester taught me this trick when I was creating my resume. The stories can be about literally anything. I wrote about my dog, my parents, my boyfriend, vacations, things I love to do, things I hate to do. I hand-wrote each one, and they were only about a page and a half each. After I finished, I went through and highlighted skills, traits, characteristics, or anything that stuck out to me that I could expand on. This is a brilliant way to get your creative juices flowing and find out more about yourself, so you can express this more easily to a college admissions board. Here is a link to some of the best college essays from the John Hopkins University class of 2022. Give them a read, and hopefully you will feel more inspired.
If you are still feeling stuck, Boston Tutoring Services also offers support and guidance in Essay Coaching and Admissions Consulting. For more information on these services, click here!
Annika Ketchum
Boston Tutoring Services