Tremont School Virtual Open House
by Allison. Posted in Open House -
Boston Tutoring Services is excited to share the Open House dates of local schools. Take the time to research these schools and find out which ones seem like a good fit for your family. This week we are featuring Tremont School located in Concord, MA.
The Tremont School Virtual Open House date is as follows:
Saturday August 15, 2020 at 9:00 AM
Tremont School is currently accepting applications for grades 5-12, as well as their post-graduate year program. To RSVP, please click here.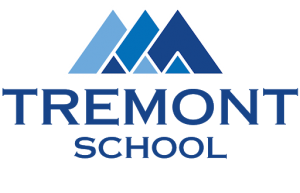 Tremont School says: "Our vision is to fill a need in the educational landscape for a model learning community that embraces diverse capabilities and empowers students to access their capacity as engaged, joyful, global citizens. Tremont School provides an innovative approach to education that (re)ignites a passion for learning. We build our community by honoring and embracing our students' individuality, empowering them to be critical thinkers and compassionate citizens. Our core values are trust, connection, and independence.
At the heart of Tremont School is an inter-disciplinary project-based model we call, Living Curriculum. The Living Curriculum takes a highly personalized approach to education that focuses on our students' strengths, interests, and individual learning styles. The primary goal of the curriculum is to promote personal understanding of the material through a guided discovery process. Collaborative and individual work are woven together into a learning environment, encouraging exploration, engaged participation, and problem solving.
The Living Curriculum is organized through a weekly contract, an agenda for each student's individual and collaborative work. The contract is a menu offering a healthy diet of academic and social tasks. Students decide when to do their math, reading, or project based work. Giving students choice in how and when to approach the many types of learning builds a powerful sense of autonomy and responsibility for their learning. While each student takes her own path to the full integration of her autonomy and responsibility, she understands immediately the power of the message of trust. Though the contract is teacher-made, it is student- centered. Instead of teachers saying: 'Everyone, take your math test,' students come to teachers saying: 'Can I please have my math test?' Shifting the initiative to the student, puts the conversation of confronting what is hard or not as fun on the table, rather than hiding it beneath a veneer of uniformity.
The goal of the Living Curriculum is to breathe new life into the process of learning for each individual student. This fresh air rekindles the flame of natural curiosity that is the hallmark of early childhood. This natural curiosity drives engagement through the Middle School and High School experiences."
Tremont School
575 Virginia Road, Suite 100
Concord, MA 01742
781-235-4805
admissions@tremontschool.org