Boston Tutoring Services would like to introduce you to Edmit, a wonderful tool to help students and families make educated financial decisions about college.
Before they even finish their senior year in high school, students face many tough questions related to the true cost of college and taking out student loans. to achieve their educational and career goals. It can also be difficult for students to get information about how to achieve their educational and career goals when their families don't have the data they need to make one of life's most important decisions. 
For example, students and families don't learn about their true cost of college until they receive their financial aid award letters only a month or two before the college enrollment deadline, and won't know their monthly loan payments until after they've graduated college. Will their loan payments be $100 or $500 per month? $1,000? That's important information to know to ensure students and families are truly "better off after college."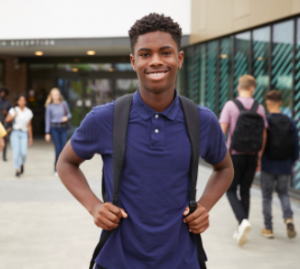 Enter Edmit: a data-driven solution to post-secondary decision-making. Edmit helps students and their families find the right college financial fit by providing digital financial education and advice to guide high school students and parents through the entire college planning process. The mission? To help families understand college affordability and outcomes so they are set up for post-graduation success.
Edmit is provided at no cost through partnerships with mission-aligned high schools and financial institutions. Edmit combines award-winning software, Financial FitTM Curriculum, and educator resources so students and families can:
Understand and appeal financial aid award letters
Check colleges' affordability with our financial aid and merit aid estimates
Get the information and advice they need to reduce costs and avoid taking too much student debt.
Evaluate post-graduation salaries by college and by major
"I've found the breakdown on what colleges will cost for each student extremely beneficial," says Kellee Webb, the Director of College Guidance at The Gunston School of Maryland. "The fact that families can see which colleges will have the best ROI based on major completed at a variety of schools really helps them put college costs into perspective. They are better able to see what's feasible for them. The platform is easy to use and the support from Edmit's team is phenomenal. Having them participate in our programming regarding what families can expect regarding college costs has been fantastic!"