Now and for the next couple of weeks, millions of students will report to their classrooms and computer screens to take the AP exams. After taking one of the many exams, students usually feel one of three ways: Great! Good. Or awful. Because you don't know how you will feel after taking an AP exam, do not request that your scores be sent to any college when filling out the answer sheet. If this is what you did, perfect. However, if you asked that your AP exam scores be sent, it's not too late to change your mind.
The pandemic has disrupted typical procedures and protocols for teaching and learning, and the AP exams are no exception. For a multitude of reasons, students may feel that they did not perform as well as they had hoped or expected, and they may be wondering if they can hit "undo." If you think you did well, congratulations! On the other hand, if you do not feel as confident in your exam performance, and you opted to have your AP exam scores sent to a college, there are two ways to avoid having your score reported to a college.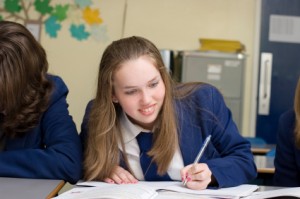 Canceling vs. Withholding
The option to cancel a score helps a number of students, especially in the time of online learning. Perhaps some of those students took an AP course but found that the class didn't cover all the information on the test, or they didn't study for the test as much as they should have. (This happens more than we'd like to think.) Additionally, with many students learning online this year, students may feel that they did not understand the course material as well as if they were in traditional in-person classes.
To stop a score or scores from being sent to the college/s indicated on your AP registration/answer sheet, you must send the College Board a Score Cancellation Form — filled out correctly with your parent/guardian's signature—and mail or fax it to the address on the form by June 15 of the year in which you took the exam. That said, if you request a score cancellation before you get your score, your exam will not be scored, and a score for that exam will never be available.
Withholding a score means you may have one or more scores withheld from the colleges you indicated on your answer sheet. This gives you the chance to see your scores before the colleges. The fee to withhold an AP score is $10 per score per college. To withhold a score, you must notify the College Board by sending them a Score Withholding Form—filled out correctly with your parent/guardian's signature—and mail or fax it to the address on the form by June 15 of the year in which you took the exam.
Note that unlike a canceled score, a request to withhold your score does not permanently delete it. A withheld AP test score will still be sent to your high school. It will count in your AP average and will therefore affect AP scholar designations. You may later release the score to that college for no additional fee by sending AP Services a signed written request.
With your test, as explained to our education consultants by an AP representative, you only get to send your scores to one school free; any others are $15. In other words, if you choose to withhold your scores from the colleges until you see them, you're only "losing" $15. Ultimately, you only need to send an official score report to the college at which you enroll. At the application stage, you only need to self-report the scores, and you can pick and choose which ones you report. International College Counselors' clients are guided by their advisor as to which scores to report in their applications.
Article credit to International College Counselors.
Do you need help with college admissions? Boston Tutoring Services can help. Please click here to see what we offer.