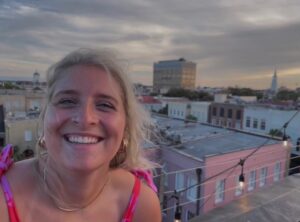 Education:
Bachelor of Arts, Communication, Assumption College, 2021.
Master of Education, Elementary Education, Merrimack College, 2023
Abby tutors students in kindergarten through 6th grade in all subject areas, especially math and English. She has experience in working with students for whom English is not their first language.  During her undergraduate years, she was a student athlete for all four years, and was Captain of her softball team. She enjoys developing personalized curriculum to meet the specific needs of her students.
Abby says, "I have always had a passion for anything athletic! I have played softball my entire life and it gave me the greatest experiences and friends in the world! I also have a very big passion for CrossFit, which I have been doing since I was a junior in high school! I love waking up early in the mornings before the school day to get a great workout in, which has definitely made me into an early bird!"