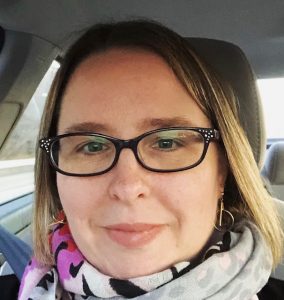 Education:
Post Graduate Certificate of Study, Applied Behavior Analysis, University of Massachusetts Dartmouth, 2013
Master of Education, Special Education, Fitchburg State College, 2004
Bachelor of Science, Elementary Education, University of Maine, 1996
Certifications:
Massachusetts Teaching Licensure; Massachusetts Board Certification, Behavior Analyst
Amy tutors students in grades K through 3 in all subjects. She is experienced in working with students with a wide range of needs, from struggling readers to advanced students who need enrichment. She is a Board Certified Behavior Analyst and has extensive experience working with students with ADHD, mental health diagnoses, and especially ASD. She enjoys developing personalized curriculum to meet the specific needs of her students.
Amy says: "I have been in the field of education in some way since I graduated from college. I have spent most of my career working with kids with special needs from  toddlers to teenagers. I enjoy teaching because I love to see kids learn and be part of the process. While I was a part of different activities through school, the one that I am still occasionally involved with today is band. I met my husband in college when we were in the Marching Band at the University of Maine. I was a part of a band service sorority where I met friends that I have today. We still go back to homecoming every year to see old friends and play with the Alumni Band at the football game. We have been able to travel for some of our family vacations. We have been to Disney World and Disney Land, Universal Studios, Washington DC, and the Outer Banks in North
Carolina. The family favorite was the Outer Banks. We also have a dog and cat at home that love to play and cuddle while they sleep."