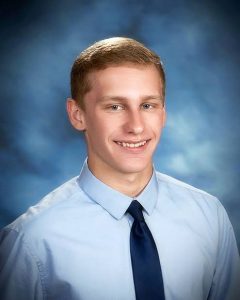 Education:
Bachelor of Arts, Economics & Environmental Analysis and Policy, Boston University, 2021
Andrew tutors students in grades 5 through 12 in Math (through Statistics), English Language Arts (specializing in editing and writing), and Biology. He prepares students for all sections of the SAT test (his scores were 2360/2400), as well as the ISEE and SSAT tests. He served as editor in chief of the Emerald (Earth and Environment) Review at Boston University. He tutors French and studied for seven years, including abroad in Belgium, where he had an internship that was partially in French. He also studied Ancient Greek. Additionally, he played French horn in the MIT Symphony Orchestra.
Andrew first started tutoring at a Kumon center in 2015, where he saw how valuable it is for students to learn fundamental concepts at their own pace. He has also taught at the Duke University Talent Identification Program, where he learned the value of making classroom content more fun and accessible. Through BU, he has visited Belgium, France, Germany, Greece, Australia, and Indonesia. He chose Australia because he loves the beach. Outside of school, he also enjoys swimming, yoga, music, and hiking. He loves pets but does not have any of his own (yet).