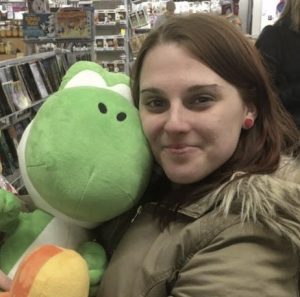 Education:
Bachelor of Science, Elementary Education (Minor: Autism) Wheelock College, 2013
Masters of Science, Special Education, Wheelock College, 2014
Certifications:
Massachusetts Initial Teaching Certification, Elementary (Grades K-6), Massachusetts Certification: Mild/moderate disabilities K-8; Massachusetts ELL/ESL Certification
Ashley has been teaching for 12 years, primarily with elementary and middle school students, as well as adults with special needs and preschoolers. She specializes in English Language Arts and math instruction for students in grades Pre-K through 8. She is experienced in preparing students for all sections of the ISEE, SSAT, and MAPs tests. She has served as a language specialist and has ELL Licensure as well as an SEI endorsement to work with English Language Learners. She is currently working as an Integrated Kindergarten teacher in Malden Public Schools. Ashley enjoys developing personalized curriculum for students in order to meet their specific learning style and needs.
Ashley says: "I enjoy working with kids because of their positive outlook! They keep me young at heart. I first wanted to become a tutor because I love teaching and wanted to be able to work with kids one-on-one outside of my typical classroom settings. I think a tutor must be patient, humorous, and sensitive to their kids' individual needs. My favorite subject has always been reading and writing. When not working with students, I enjoy reading, traveling, spending time with my two cats and turtle, going for walks, and attending concerts. I also enjoy yoga as a way to wind down from a busy teaching schedule. Spending time with friends and family, including my two godsons, is also very important to me."