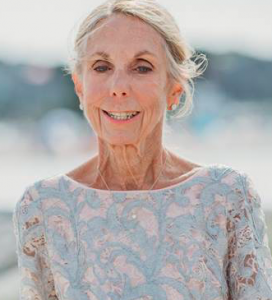 Education:
Master of Arts, Spanish, Middlebury College, 1971
Bachelor of Arts, Spanish, Emmanuel College, 1969
Certifications:
Massachusetts Teaching Licensure, Spanish 
Barbara tutors students in grades 5 through 12 in Spanish at all levels (including AP), and French at level 1 or 2. She has been teaching for over 50 years and has taught students of all abilities and learning styles. She enjoys individualizing her curriculum to meet the specific needs of her students.
Barbara says: "I became interested in the Spanish language after studying Latin and French in high school. For me the study of Spanish includes not only the language itself, but also the culture of Spanish-speaking countries. That includes customs, celebration of holidays, art and music, special foods, and all aspects of life in those countries. I lived in Mexico City for over two years and for me that was an especially valuable opportunity to really experience daily life in Spanish. During my teaching career I led several student groups to both Mexico and Spain and was always excited to see my students using their Spanish to take the metro, tour historic areas, and order churros and chocolate or tacos and enchiladas."