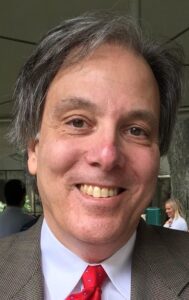 Education:
Master of Arts, English, Boston University, 1999
Bachelor of Arts, English, Clark University
Brant specializes in Middle School Instruction (grades 6-9) in English Language Arts and Math. He prepares students for all sections of the ISEE and SSAT tests. He previously served as an English teacher at The Fenn School in Concord, Massachusetts for 4 years, focused on Reading Comprehension and Writing. He has tutored students in a variety of educational settings, including a Special Needs school (focused on Emotional/Behavioral and Attentional issues) and Montessori classrooms. For the last 20 years, he has also developed curriculum for professional training, including leadership, teamwork, and customer service.
Brant says: "Connection. That's what I believe helps students learn best. Connection to three things: the subject, the teacher, themselves. For me as a teacher, this means building supportive, encouraging relationships with students; inspiring their desire to learn with enthusiasm; and providing opportunities to discover what the subject means to them.
Through examples and questions, I try to nurture in students both insights and their ability to be insightful. I teach them how to understand what they read and to structure what they write through attention to detail and the use of their imagination.
I love to travel and have been to many countries on five continents for work and for pleasure: much of Western Europe, Mexico, Brazil, New Zealand, China, and others. I've loved every place I've been—the people, cultures, sights and sounds, and of course the food! I think there's no better way to develop a deep respect for all humanity. It has even helped me develop as a teacher. Working in Trinidad, I used the same approach of engagement and involvement that I have in the U.S. I will never forget a student announcing, at the end of a program, that these were the best classes she had ever participated in. 'You treated us like we had minds and encouraged us to think. This is so different from what teachers do in Trini schools!' Having this impact is why I love to teach, to tutor, and to coach!"