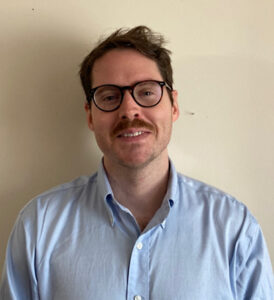 Education:
Master of Fine Arts, Creative Writing/Fiction, University of North Carolina at Wilmington, 2020
Master of Arts, English, Georgetown University, 2017
Bachelor of Arts, English and Modern Culture & Media, Brown University, 2013
Chase
 tutors students in 8th grade through high school, as well as undergraduate level, in a wide range of academic subjects. He tutors in English Language Arts, writing, history, social studies, and math through algebra, geometry, and precalculus. He is experienced in preparing students for all sections of the SAT and ACT tests. He has previously served as an English instructor/teacher for high school students and as a teaching assistant for undergraduate and graduate students in writing. He has been trained in developing personalized curriculum to meet the specific needs of his students.
Chase says, "Hi there! I am a Boston-based college professor who first earned Phi Beta Kappa at magna cum laude at Brown University in 2013. Some of my professional highlights include a three-year research fellowship with a Southern novelist Clyde Edgerton at UNCW as well as a yearlong full-time writers' residency with my favorite writer, Allan Gurganus (Oldest Living Confederate Widow Tells All). I began my teaching career at the high-school level in 2014, with Honors English I; since then, I have tutored middle schoolers, college students, graduate students, and high schoolers. I believe that reading, teaching, and learning are a lifelong process and I take them very seriously! (Hence why I own so many books!) In my spare time, I write and edit fiction and enjoy yoga and long runs in south Boston. I lived in Copenhagen, Denmark, Washington, DC, and the American South, and I have several accents I can draw out depending on my audience."