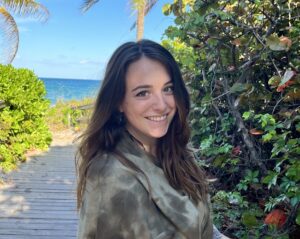 Education:
Bachelor of Science, Biology, SUNY Geneseo, 2018
Certifications:
Florida Professional Educator Certificate Biology (6-12); Level 5 Teaching English as a Foreign Language
Courtney has been tutoring for over seven years and specializes in science, which she taught for over three years. She is experienced in working with students from grades 6 through undergraduate level. She tutors students in Biology, Chemistry, Physics, Math (Calculus, Trigonometry, Geometry, Algebra, and Statistics), English Language Arts, and Spanish at all levels. She prepares students for the SAT Math and ACT Math/Science sections, as well as all sections of the ISEE and SSAT tests. She is experienced with working with students for whom English is not their first language (especially Spanish), and is experienced in working with gifted students as well as students with special needs. She is currently pursuing her Masters in Environmental Engineering Urban Policy and Planning from Tufts University.
She says, "My teaching philosophy is to teach to the student's needs. Each student learns differently and has different strengths, and therefore requires a unique method of instruction. I have been tutoring and teaching online for a long time, but I became a traditional classroom teacher in 2020. I taught life science – my favorite topic being cells – and developed a robotics department in my school. When I am not in the classroom, you can find me biking, doing yoga, playing video games, traveling, or watching movies. I have a cat named Mama who may say hi if we are doing a zoom session!"