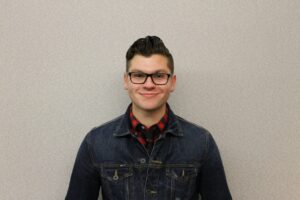 Education:
Master of Fine Arts, Writing (Fiction), Columbia University, 2022
Bachelor of Science, Journalism, Boston University, 2019
Dan tutors students in grades 1 through undergraduate level in English Language Arts (especially literature and writing), and students in grades 1-9 in Math (through Algebra 1). He also tutors in philosophy, history, and political science. He prepares students for all sections of the ISEE and SSAT tests. He has extensive experience in writing, editing, and proofreading. He has experience working with students with ADD and ADHD, and enjoys personalizing his instruction methods to meet the specific needs of his students.
Dan says: "In his free time, Dan writes fiction and is currently working on a comedy novel. He also follows current events, and his journalism has appeared in The Cambridge Chronicle and New Hampshire Magazine. In 2015, Dan traveled to Barcelona as a part of his high school's Spanish Exchange program. During his freshman year's spring break, he traveled to Cuba as a part of a research team studying race and identity. These experiences fostered a deep love of international politics, cinema, music, and literature. Most importantly, he has two adorable Labrador retrievers, Summer and Peppermint."