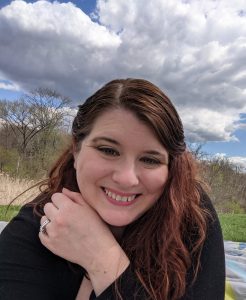 Education:
Master of Arts, Teaching, University of Massachusetts, Dartmouth, 2017
Bachelor of Arts, English, University of Massachusetts, Dartmouth, 2014
Certifications:
Massachusetts Initial Teaching Licensure, English 5-8; SEI Certification 
Danielle has been teaching for 7 years and tutors students in grades K through 8 in all subject areas, as well as high school students in English Language Arts. She prepares students for all sections of the ISEE and SSAT tests. She is experienced in supporting students in early literacy skills and phonics. She has taught students in a homeschool environment and developed all curriculum, including for a gifted student and a special needs student. She has extensive experience working with students with special needs and learning disabilities (including specific experience with Oppositional Defiant Disorder, ASD, and dyslexia). She is also experienced in working with students for whom English is not their first language. Additionally, she serves as an improv club director, running an after school improv club for young students. 
Danielle says: "I am a teacher who prides herself on creativity and flexibility. I have found that a classroom and its students (or just a kitchen table with one child!) is fueled by the energy and passion of the teacher at the front of the room. Therefore, it is my goal to come in every day with an attitude that will inspire. I cannot say I have one single teaching method, as I often adjust how, and what, I teach based on the strengths of the child. What I can say is that, if you hire me, you will be getting a tutor who has made education a life's calling. I started out in the field as a tutor and caregiver for my godmother's two foster children when I was in middle school and high school. Nearly every career since has revolved around the caring and education of children. My hobbies include hiking, crafting, reading and writing. I am also an avid swimmer. Though I am quite terrible at it, I also do enjoy the occasional video game. However, my greatest passion lies in music. I am a strong singer and many of my former students have teasingly called me the "Disney Princess" teacher, because of how often I would turn my lessons into songs. I also love to travel. Some highlights have been my trip to Ireland, California and the countless road trips I have had all over the east coast. I have two large and crazy dogs that I love deeply. I hope to get to know you and share my passion for education with you!"