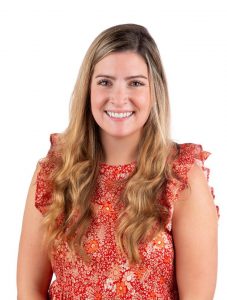 Education:
Master of Education, Curriculum and Instruction (Concentration in ESL), Merrimack College, 2020
Bachelor of Arts, Human Development (Concentration in Early Childhood), Merrimack College, 2015
Certifications:
Massachusetts Elementary and Secondary Education Licensure, Early Childhood  (PreK-2); Sheltered English Instruction Endorsement
Danielle tutors students in PreK, Kindergarten, and 1st grade, in English Language Arts and math. She is experienced in administering assessments in order to determine the specific needs of her students. She has taught English language learners, especially Spanish-speakers. She is experienced in working with students with special needs and works in an inclusion classroom. She enjoys developing curriculum to make instruction fun and engaging for her students.
Danielle says: "My teaching philosophy involves looking at the whole child and incorporating social, emotional, and academic aspects into learning. I hope to grow confidence in my students and help them persevere. I love how teaching allows you an opportunity to inspire students and to help them grow, flourish, and become an outstanding member in our society. I remember playing "teacher" when I was younger and love the fact that I can make an impact on little learners now! When I am not teaching, I like spending time at the beach, going for a hike, or taking a Zumba class."