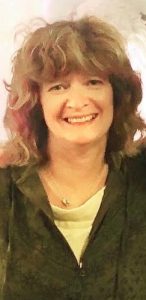 Education:
Bachelor of Science, Elementary Education, Boston State College, 1978
Certifications:
Massachusetts Teaching Licensure, Elementary Education; Reading; Orton-Gillingham
Debi tutors students in grades K through 8 in English Language Arts, specializing in reading. For the last 10 years she has served as an Orton-Gillingham reading tutor and Title I reading teacher. She has completed Teacher Certification Programs at the Research for Better Teaching Program, specializing in Studying Skillful Teaching, and the Orton-Gillingham reading program at Massachusetts General Hospital. She tutors students at all reading levels, including advanced readers and struggling readers. Her specialty is in supporting students with dyslexia.
Debi says: "I have always wanted to teach.  When I was a child, I would help my younger brothers and sisters with their school work.  I volunteered working with a boy with Down Syndrome when I was 12 years old, and started teaching religious education when I was 15.  I have been a Brownie Girl Scout leader, volunteered at my kids' school, and was on the Board of Directors for the Boys and Girls Club for 16 years. I have been married to my husband for 39 years, and we have 4 children and 1 grandson, who is 5 years old.  We enjoy traveling to California and Texas to visit our sons and grandson.  We also have a timeshare in Playa Del Carmen, Mexico where we enjoy staying.  I like reading, watching tv, gardening, and am involved in a Catholic women's group called the Daughters of St. Francis De Sales.  I am also a member of the Marshfield Historical Society.  The Red Sox are my favorite team.  It has been said if you can find a job you love you will never work a day in your life. That is how I feel about teaching!"