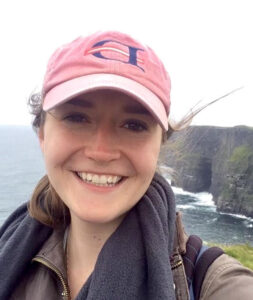 Education:
Master of Medical Science, Brown University, 2021
Bachelor of Arts, Health and Societies, Pre-med track, University of Pennsylvania, 2016, Magna Cum Laude
Emily tutors students in grades 5-12 in English Language Arts (especially writing and grammar), Spanish at all levels, Biology, and Math (grades 3-9). She prepares students for all sections of the ISEE  and SSAT tests. She enjoys supporting students through the private school and college admission essay process, including editing and proofreading. She has extensive experience working with students with mental health needs, and is certified in Mental Health First Aid, is currently the founder of a mental health nonprofit and was formerly an EMT. Additionally, she has experience working with students with ASD. She enjoys developing personalized materials to meet the specific needs of her students and supporting them in using their own unique interests and strengths to develop greater understanding of material.
"Emily loves working with children and adolescents, having worked as the Director of Pediatric Wellness at the South End Community Health Center, where she supported overweight/obese children in developing healthier habits and spoke English and Spanish with families. Her love of teaching and tutoring has been a lifelong passion: she directed her high school's tutoring program and started a summer tutoring business while an undergraduate at the University of Pennsylvania. She loves watching her students develop a greater excitement for learning when gaining more confidence with various academic subjects,
In her free time, Emily likes to paint, craft, sing, swim, and explore new coffee shops in her neighborhood. She also loves to hang out with her cat, Noodle. She looks forward to supporting your child in their educational journeys!"