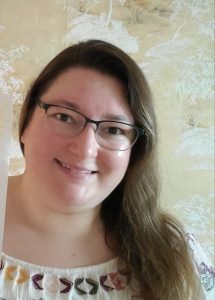 Education:
Master of Education, Moderate Disabilities, Cambridge College, 2019
Bachelor of Science, Elementary Science/Mathematics, Framingham State College, 2007
Certifications:
Massachusetts Elementary Teaching Licensure, Grades 1-6; Sheltered English Immersion Teacher Endorsement
Jen has been teaching for 13 years and tutors students in grades 1-8 in English Language Arts, Social Studies, Science, and Math. She prepares students for all sections of the ISEE, SSAT, and MAPs tests. She has extensive experience working with students with special needs, including ADHD, ASD, Dyscalculia, and Dyslexia, as well as with students for whom English is not their first language. She enjoys developing personalized curriculum to meet the individual needs of her students. Additionally, she served as a Girl Scout troop leader for 10 years.
Jen says: "I believe that everyone has something to offer the world in their own unique way.  As a teacher, I strive to help my students see their potential and how what they are learning can connect to their future.  On my own time, I greatly enjoy traveling.  My favorite places include London, Prince Edward Island in Canada, and Disney.  One of my goals is to visit each Disney park around the world and I've already been to three.  I am also a fan of Harry Potter and Star Wars and have been known to geek out with my classes about them!  My other hobbies include reading, hiking, and playing with my crazy cat, Zachary."