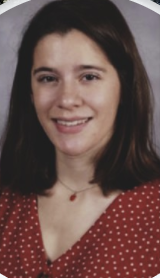 Education:
Bachelor of Science, Modern Foreign Language Education/Spanish, Boston University, 2020
Certifications:
Massachusetts Initial Teaching License in Spanish; Sheltered English Immersion Endorsement
Kayla tutors students in grades K through 12, at all levels, in Spanish language. She has worked with English Language learners, including beginning level. She is experienced in working with students with special needs and also supports students in study skills and organizational strategies.
Kayla learned Spanish in the classroom beginning in the sixth grade. Outside of her classroom experience with the language, she communicates with part of her family who is from the Dominican Republic and has visited Argentina, Uruguay and Spain in addition to the Dominican Republic. As a foreign language teacher, Kayla understands the importance of creating cultural connections and bridging the gaps between communities.  She believes the foreign language classroom provides a platform to accomplish this. She decided to work as a teacher and a tutor in Boston, because she is excited to interact with students from diverse backgrounds that can interact in a community that fosters cultural understanding. She is excited to encourage a mindset of seeking to understand and learn from one another. In addition to being extremely passionate about language learning, she enjoys the outdoors, rock climbs, skis, reads, and watches movies. She is also extremely excited for everything to get back to normal so she can go to a Sox game!