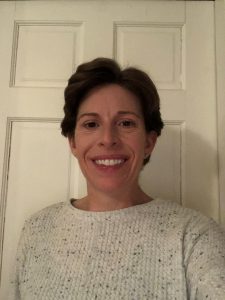 Education:
Bachelor of Arts, Spanish, Tufts University, 1997
Certifications:
Massachusetts DEEC Lead Teacher and Director Level II Certified
Krista tutors students in preschool through 1st grade. She served as a preschool teacher for 15 years and also taught students through first grade in literacy skills and math. She is extremely experienced in developing curriculum to meet the specific needs of her students and to make learning fun and engaging. She is fluent in Spanish and experienced in working with students for whom English is not their first language. She is experienced in working with students with a wide range of special needs, including ASD and those with attentional and behavioral needs.
Krista says:
"A little bit about me professionally – I started my journey in early childhood education in 2005 when my son was attending a parent co-op preschool. I had so much fun helping in his class, serving on the school board, and being a part of that environment that I knew I had found my calling! I started as an assistant teacher in the 2.9 year old class, then moved to the PreK class a few years later, and eventually was the Assistant Director, as well as a PreK teacher at the school. I also spent time working and volunteering in integrated preschool classrooms, and public school Kindergarten classes. This past year, I worked privately, supporting several families whose children did not attend preschool, to prepare them for Kindergarten. I particularly enjoyed getting to know the kids on a one-to-one basis and tailoring my tutoring to meet each of their individual needs. Prior to becoming a preschool teacher, I attended Tufts University, worked as a VISTA Volunteer, and as a property manager, before becoming a mom. 
A little bit about me personally – I live in Walpole with my husband, two children, and dog. In my free time I enjoy reading, walking my dog at Bird Park, traveling (Pre-Covid!), and attending Patriots' games."