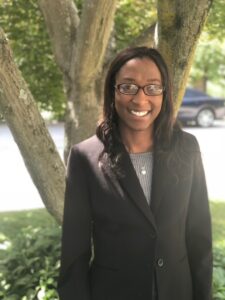 Education:
Masters in Public Health, New York Medical College, 2021
Bachelor of Arts, Biology, State University of New York at Geneseo, 2018
Leah has been tutoring for almost 9 years, and supports students in high school level math (Pre-Algebra, Algebra I & II, Geometry, Trigonometry, Pre-Calculus, and Calculus), Chemistry/Organic Chemistry, and Biology. She minored in Spanish and tutors students from beginning level through AP level in Spanish. She is pursuing her Doctorate of Philosophy (Population Health) from Northeastern University. She is experienced in supporting students in study skills and general test preparation.
Leah says, "A little bit about me: I am a big soccer supporter, having played my whole life through college at the varsity level where I became an All-American. I have also been an avid supporter of Real Madrid since I was 9. In addition to soccer, I enjoy being active and being outdoors as much as possible, and exploring as much of the world as I can. So far I've been to places in North and South America, and Europe, and I'm hoping to expand my list soon in years to come. When it comes to tutoring I am a big believer in adjusting my approach according to what is best for the student because every student learns and retains information differently."