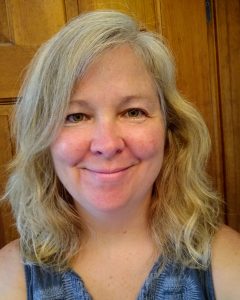 Education:
Master of Arts, English, University of Massachusetts Boston, 2003
Bachelor of Arts, English, University of Vermont, 1996
Louisa
has been teaching English Literature and Composition at a college level for 17 years, and tutors students in high school in Psychology, History, and Research Skills, in addition to English Language Arts. She supports students through generating ideas, organizing, developing, editing, proofreading, citing, formatting, etc. She has also worked with adult students, including providing ELL support. She is experienced in working with students with special needs, including ADD and ASD.
Louisa says, "I edited a book called
The Age of Dystopia: One Genre, Our Fears and Our Future
and co-edited another called 
Future Humans in Fiction and Film
. I got into teaching because I love helping people and I love learning.  I never wanted to stop challenging myself and learning new things and I feel it's important to help my students/tutees become lifelong learners. I love traveling–I have been to Belgium, England (twice), Scotland, Germany, Wales, Canada (a handful of times), and to various places around the U.S.  I also love studying languages and have studied Spanish, German and French. I love music, like to sing and I am learning to play guitar.  I also like to paint.  And I love reading and writing. I have a husband, a 15 year old daughter and a 12 year old son.  For pets, we have two dogs, a cat, two turtles, five rabbits, four anoles and a gecko."