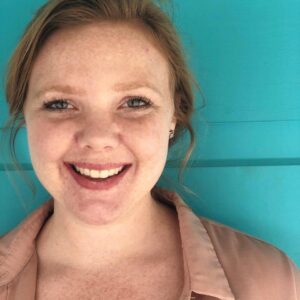 Education:
Master of Education, Teacher Education Program, Harvard Graduate School of Education, 2016
Bachelor of Arts, Secondary Education (Social Studies), Clemson University, 2015
Certificate of Advanced Study in Literacy and Language from MGH Institute of Health Professionals, 2021
Certifications:
Massachusetts Professional Licensure, History (grades 5-12); Massachusetts Initial Licensure, Math (grades 5-8); Massachusetts Initial Moderate Disabilities Licensure, math (grades 5-12); Massachusetts Initial Reading Specialist License (grades K-12).
Lucy tutors students in grades K through 9 in all subject areas (especially English Language Arts and Math). She is trained in both Orton-Gillingham and Wilson Reading methods. She's experienced in administering assessments to determine each student's specific learning needs. As a Special Education teacher, she has worked with students with a wide range of needs, especially ASD and dyslexia. She is licensed as a Reading Specialist and has taught phonics and reading comprehension strategies in a Resource Room setting. Throughout her work with students at all skill levels, she provides personalized support and a patient and understanding approach to instruction.
Lucy says, "I became a teacher because of my own struggles in school. I am passionate about helping students build their skills and confidence! When I am not teaching I love spending time outdoors hiking and swimming. While I do not have any pets of my own, I work with two local animal shelters fostering both cats and dogs. I look forward to sharing more of my interests and experiences with you and your student!"