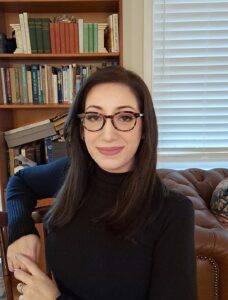 Education:
Master of Fine Arts, Creative Writing, The New School, 2021
Bachelor of Arts, Comparative Literature, New York University, 2017
Nicole has been teaching and tutoring for seven years, in a wide range of settings, including at an undergraduate level. She tutors students from grades K-12 (and up) in English Language Arts (including writing, grammar, and literature), math (including Algebra I, trigonometry, geometry, and lower level math), social studies, history, psychology, Latin, and Italian. She's experienced in working with students for whom English is not their first language. She has worked with students with a wide range of special needs (including emotional needs), supporting them with test preparation, executive functioning skill support, and academic instruction. She prepares students for all sections of the SAT and ACT tests, as well as the Literature AP. She supports students through the private school and college admission process and worked at a college admission company in New York, providing support with applications, admission essays, and interview skills.  She served as Editor in Chief at NYU's Comparative Literature Journal during her undergraduate studies, and has published a number of articles in both English and Italian.
"

Nicole has received grants to study in Italy and Germany, and to present her research at Yale UC Berkeley and NYU, was the recipient of The Dean's Scholarship to NYU, and

scored in the 99th percentile on the SAT. She is grateful for the impact of her education on her own life and 

realizes the life-changing opportunities a quality education can have for young people. In her free time, Nicole

is a passionate rose gardener, fiction writer, avid reader, and archer."