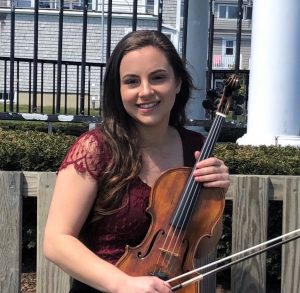 Education:
Bachelor of Arts, Music & Hispanic Studies, Wheaton College, 2020
Nicole tutors students in grades 2 through 12 in Math (including Algebra, Geometry, Calculus, and other areas), Chemistry, and Spanish at all levels (she is fluent). She is experienced in working with students for whom English is not their first language. She has extensive experience in Music instruction to students of all ages as well as diverse cultural and linguistic backgrounds.
"Nicole is eager to share her knowledge to help empower her students. Her desire to help others has brought her to volunteer to teach at marine life organizations, as well as music and art organizations. Through this volunteering, she has traveled to Vietnam to teach music and, while studying abroad in Spain, she volunteered at an organization that supports the learning and development of children and adults with disabilities. Nicole was part of a dojo that practiced Asian American Kenpo Karate and was a short-distance runner in high school. She has always been very actively involved in music, and enjoys listening to all kinds of music as well as performing it. She plays violin, alto saxophone, and flute but loves learning new instruments whenever possible."
Testimonials:
"We just finished up with Nicole Tetreault today. We had to reschedule a few times (always on my end!) and she was so accommodating and gracious about it. My son feels so much more confident with Spanish. He was really in limbo but he feels more comfortable now. We are very grateful for all her efforts. She was also so pleasant and made it easy for my son to relax and really take in the info! Thanks for your help with this!" -Lisa B.