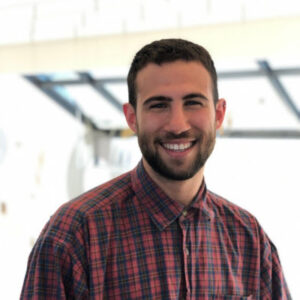 Education:
Bachelor of Arts, Sociology, Colorado College, 2019
Noah tutors students in grades 7 through 12, specializing in English Language Arts and writing. He has extensive experience supporting students in the private school admission process, including selecting schools that will be the best fit for students, developing and editing admission essays, and preparing students for admission interviews; he previously worked at the Cambridge School of Weston as an Admissions Coordinator. He supports students in developing strong study skills and organizational strategies. He has experience working with students with special needs, including ADD/ADHD and ASD, as well as students with a history of trauma. He is currently pursuing his Master's in Education in Human Development at the Harvard Graduate School of Education.
"Minoring in Journalism at Colorado College, Noah is also a published journalist. He focused his reporting on gender-based violence on college campuses and went on to dedicate much of his career to preventing violence amongst young people and students. He hopes to continue his career in the field of education mentoring students and building programs that engage young men and boys in primary prevention initiatives: to address and mitigate violence before students enter the college landscape. 
In his free time, Noah loves getting outside. Whether he is skiing in the winter or swimming in the summer, Noah finds his special place amidst the great outdoors. On warm summer afternoons, you will find Noah floating on a lake, basking in the sunshine. If you're looking for suggestions, ask him about his favorite swimming spots in the greater Boston area!"