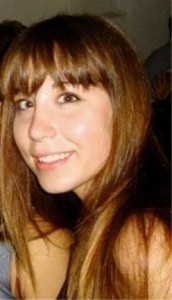 Education:
Master of Science, Management, Simmons College School of Management, 2014
Bachelor of Arts, Humanities, History, and Visual Arts, Wheelock College, 2011
Sage has been coaching students in Admission Services for 13 years, working in Admissions Offices at Career Institutes and private universities in Massachusetts. Additionally, Sage tutors students in grades K-5 in all academic subject areas. She is experienced in preparing students for Admission Interviews, conducting mock interviews and evaluating students on their performance to enhance interviewing skills. She guides students through the Admission Essay and has excellent writing and editing skills. She is also experienced in Financial Aid services and helps guide students towards school choice decision-making, applications, and what would be the best fit for their specific needs.
Sage says: "The most important attribute that a teacher/tutor must have is the ability to actively listen.  Success is gained by keeping an open mind and acting as a resource for both students and parents by meeting their needs effectively. I became a tutor because I saw a significant educational gap that exists between schools, parents, and their students.  I believe it is important for all people regardless of background or income to have the information they need in order to gain admittance to premier institutions.
I am a softball player with 15 years of experience, having played Division III for my college. I also played football and basketball and am an avid Boston sports fan. I studied abroad in Florence, Italy during college and was able to travel around Europe during this time. As for domestic travel, I try to visit at least two new states each year. I have two cats and pets are a welcome study buddy."