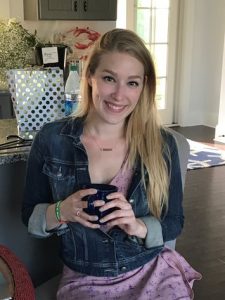 Education:
Masters in Education, Moderate Disabilities 5-12, Boston University, 2017
Bachelor of Arts, History and Secondary Education, Suffolk University, 2014
Certifications:
Massachusetts Initial Educator License, Moderate Disabilities, 5-12; History 8-12
Samantha tutors students in grades 6-12 in all subjects, including English, Math, History, Science, Spanish (beginner/intermediate level), and Italian (beginner level). She is experienced in preparing students for the MCAS English test. She prepares students for all sections of the ISEE and SSAT tests. She has been working with children for 14 years, and has extensive experience working with students with a wide range of needs, including special needs (mild and moderate).  She is experienced in working with students on Executive Functioning Skill support. She has worked largely in inclusion classrooms, and is also experienced in working with students for whom English is not their first language.
Samantha says, "I have had a passion for teaching since I was a freshman in high school, when I had a teacher who inspired me to want to help shape future generations. When I started taking classes in college and finally got into schools, it solidified that I wanted to do this as my career. Teaching is so rewarding, and one of the things I love about it most is that it is a two-way street of learning. Even though I am the teacher, my students are constantly teaching me new things and showing me that you are never done learning. I studied abroad in college and have had the travel bug ever since. I tell all my students to try and study abroad in college if they are able to, because it is truly a once-in-a-lifetime opportunity. As well as traveling, in my free time, I enjoy spending time with my dog, Molly. She is a 3-year-old golden who I rescued when she was 6 months old and I try and spend as much time with her as I can. I also love watching the Patriots, Bruins, and Celtics with friends and spending lots of time with family."