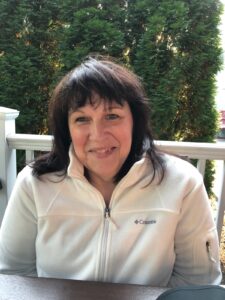 Education:
Master of Education, Lesley University, 2001
Bachelor of Science, Speech Communication, Bridgewater State, 1985
Associate of Arts, Performing Arts, Bradford College, 1982
Certifications:
Professional Educator Licensure, Grades 1–6; Sheltered English Immersion Endorsement
Sandy tutors students in Kindergarten through fifth grade in all subject areas (early literacy skills, English Language Arts, social studies, science, and math) and through 11th grade in English Language Arts and writing skills (including revising, editing and proofreading). She prepares students for private school application essays and provides interview coaching. She prepares students for all sections of the ISEE and SSAT tests. She has extensive experience working with students for whom English is not their first language, and holds an SEI endorsement. She has worked with students with a wide range of special needs, specifically students with Down syndrome, ASD, and social/emotional needs. She's experienced in adapting her teaching methods and creating curriculum to meet the needs of all her students. Sandy meets her students at their level while setting the bar high for success. She is currently working as a high school Title I Reading Teacher, and previously served as a classroom teacher for students in grades two, three, four, and five. She prides herself on being able to connect with her students, which encourages them to take risks in their learning.
Sandy says, "Hi, My name is Sandy and I am a lover of travel and learning about new cultures! My goal is to not leave any country unvisited!! All I need is my passport and the globe and I'm off. My sons and I love to explore new places together. My younger son Alex, who has Down syndrome, learned Spanish while traveling to Mexico and Punta Cana. Learning about what other people think, how they live and what they eat are all reasons why I look forward to exploring the world! I wonder what language we will be learning next?!"