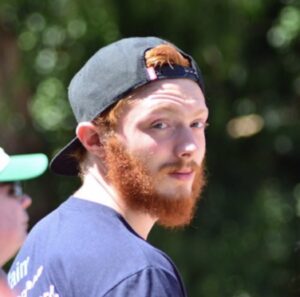 Education:
Master of Arts, Middle/Secondary Education, University of Massachusetts Boston, 2022
Bachelor of Arts, English, University of Massachusetts Boston, 2021
Certifications:
Massachusetts Licensure for Middle/Secondary English Teaching (5-12)
Sean tutors students in fifth grade through undergraduate level in English, especially writing essays, editing, and proofreading. He is experienced in working with students for whom English is not their first language. He enjoys developing personalized curriculum to meet the specific needs of his students.
Sean says, "My educational philosophy is that one needs to have a sense of interest or enjoyment of a subject in order to gain a better understanding of it. Nobody is going to become proficient in a skill without seeing the necessity for having it. I love to teach students by first assessing what their interests and past experiences are in school and any extracurriculars they do. With their interests/experiences in mind, a bridge can be made between what they like and the tasks they have set before them. Learning is one of the most important processes one goes through in life, which is why I am so passionate about it. Additionally, a specific process I am currently in is learning how to play the guitar!"