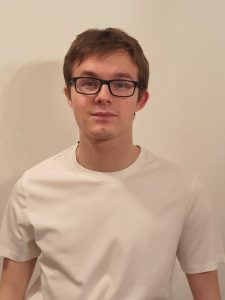 Education:
Bachelor of Science, Biomolecular Science, Clarkson University, 2020
Steve specializes in tutoring Science, for students in grades 8 through 12 as well as undergraduates. He prepares students for the Math sections of the SAT and MCAT tests. His Math experience includes Algebra I & II, among other subjects. His Science experience includes Biology, Chemistry, Organic Chemistry, Biochemistry, Genetics, Anatomy, and Physiology. He is experienced in working with students with a wide range of special needs, including attentional issues, dyslexia, dysgraphia, and anxiety. He has worked at several universities as a research assistant and has published a number of articles related to cell biology.
Steve loves Rock 'n' Roll music and if he only could, he'd listen to it 24/7 (although he's close). He's also a passionate reader, and his all-time favorite authors are Dan Brown, Mikhail Bulgakov, and Daniel Handler. Steve is an extremely extroverted person and you can talk to him about everything (except for sports – well…).