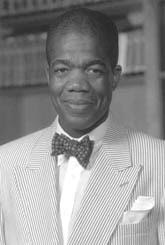 Education:
PhD, Socio-Cultural Anthropology, Brown University, 2006
Master of Arts, Socio-Cultural Anthropology, Brown University, 1996
Master of Arts, Counseling Psychology; Bachelor of Arts, History and Minor in Education, Loyola University of Chicago
Walter has been teaching for nearly 40 years to a wide range of students, from elementary school to undergraduate and graduate students. He tutors early literacy skills and phonics for beginning readers, and instructs students in grades K-12 in the humanities (English Language Arts, Social Studies, History, Sociology, Anthropology, and Psychology). He prepares students for all verbal sections of the SAT test. He is experienced in working with anxious students and also works with students on public speaking. He has served as a chair of the admission committee for private schools and supports students in the entire admission process for private school and college admission.
"We were very happy with Boston Tutoring Services and feel that our son was fully prepared for his ISEE's and Prep School interviews.  You were always extremely professional, very responsive and connected us with a top notch interview coach, Walter Harper.  We couldn't have been more pleased and will certainly recommend your services to anyone that we know who may be in need of quality tutoring or specialty educational services.  I am always happy to promote great service providers, and Boston Tutoring is certainly among the top on my list." -Peter S., Lexington