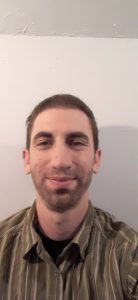 Education:
Master of Arts, Educational Theatre, New York University, 2019
Bachelor of Arts, American Studies, Wesleyan University, 2015
Certifications:
Massachusetts Provisional Teaching Licensure, English (5-12)
Adam tutors students in grades 2-12 in English Language Arts/social studies, and in grades 5-9 in math. In addition to academic subjects, Adam has extensive experience performing and teaching drama and acting in California. He enjoys developing curriculum for the individual needs of his students and incorporating engaging methods of instruction to support students at all levels.
"Adam Jacobs has taken various teacher trainings, including in Waldorf Education, and is excited to bring a comprehensive program to tutoring. He has years of training in theatre, and his experience with Shakespeare, Chekhov, and Miller influences how he approaches and communicates the English curriculum. He believes with enough will and creativity, any student can grasp the most florid or facile of language. His degree in American Studies, as well as his years in political activism and organizing, gives him a special perspective on American history and governance. Especially, in these difficult political times, he would be excited to work with your student on any time period of history and show its influence and intersection. He has been working on his own online unit on Sherlock Holmes as well as how to efficaciously tutor students through the medium of the screen."