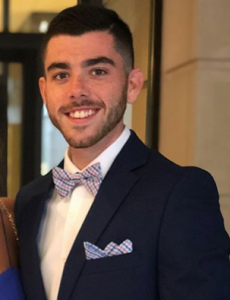 Education:
Master of Arts, School Psychology, Tufts University
Bachelor of Arts, Psychology, College of the Holy Cross, 2015
Adam
 is currently serving as School Psychology Intern at a charter school in Dorcester, focusing on IEP Service Delivery, as he completes his Masters in School Psychology. Prior to this position, he had two years of experience tutoring students in grades 1-8 in English Language Arts, Math, and Beginning Spanish. He has extensive experience modifying curriculum to serve the individual needs of his students. He is experienced in working with students with Special Education needs, especially behavioral needs.