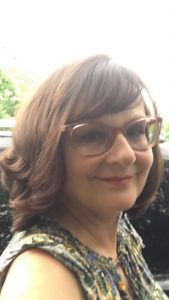 Education:
Master of Humanities, California State University-Dominguez Hills, 2014
Teacher Certification Program, Framingham State University, 1999
Bachelor of Arts, English, Worcester State College, 1994
Certifications:
Massachusetts Professional Teaching Licensure, Elementary (1-6), English (5-8, 9-12); Initial Licensure, Theater (all levels)
Angel has been teaching for almost 20 years, and is experienced in working with students on English Language Arts/Humanities (Grades 4-12) and Math (Grades 4-8). She has prepared students for the MCAS tests and developed curriculum for MCAS prep programs. She is experienced in working with students with a wide range of special needs, such as Executive Functioning Delays, Autism Spectrum, ADD, Attentional and Behavioral Needs. She also had a previous career as a Registered Nurse.