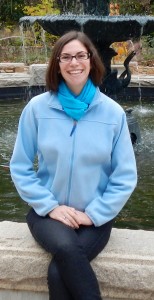 Education:
Bachelor of Arts, English Writing, Rhetoric & Communication, Women's Studies, Drake University, 2012
Brandeis University, Master of Public Policy in Health & Master of Business Administration (MBA), 2014
Caitlin specializes in writing and English Language Arts instruction for students in grades 6-12, as well as undergraduate, graduate and doctoral students. She has tutored for 10 years. She prepares students throughout the entire process for private school and college admissions (identifying criteria, applications, interview coaching, and selecting the right school). She has served as an English tutor and grammar consultant for both native and non-native speakers, with an emphasis on writing skills, including experience working with Chinese students and Hebrew Language study. Additionally, she tutors students in German.  She is experienced in working with students on Executive Functioning Skill support. She is highly experienced in guiding students through the admission essay process.
Caitlin says: "Hi! My name is Caitlin, and I've been teaching, tutoring and assisting with admissions for over 10 years. I have a Master of Public Policy in Health and an MBA from Brandeis University. My undergrad was in Communications and sociology. I love tutoring children and adults, understanding their about learning styles and working together to help achieve their goals. I live in Jamaica Plain and love being so close to the Arboretum (sometimes I borrow my friends' goldendoodle, Gatsby, and take him with me). My full time job is working for MassHealth as a Senior Policy Analyst. If I'm not doing yoga, working or tutoring, I'm probably spending time with family, exploring new restaurants, planning my next adventure, or at a Sox or Bruins game."