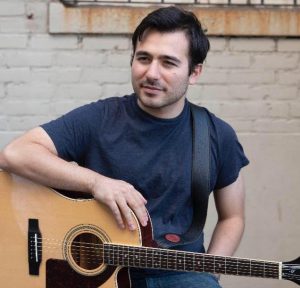 Education:
Bachelor of Arts, Neuroscience, Brandeis University, 2018
Chris tutor students in middle school and high school in math (algebra, geometry, trigonometry, calculus), English/essay writing, AP American history/government,  chemistry, and physics. He has extensive experience in writing/editing, as well as in developing lesson plans to provide for the specific needs of his students. He has several
years of experience working with students with special needs, especially students on the autism spectrum, and those with ADD. He also taught music and singing and is a musician himself. He is an advocate for climate policy and sustainability, and is working to promote renewable energy policies in Massachusetts.
Chris says: "I remember how difficult (and awkward) middle and high school can be; I became a tutor to guide students through that time and instill skills and habits that will help them throughout life. I know I've been a successful tutor when students lean a little less on my help with each lesson. Academic confidence, in my view, largely stems from repetition: problem-solving often requires attempting problems again and again, identifying one's weak spots, getting better each time, and feeling assured that next time you know the correct approach to the problem."