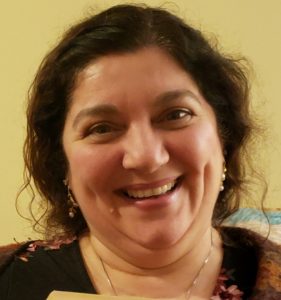 Education:
Bachelor of Arts, Psychology, University of Massachusetts, Boston, 1991
Certifications:
Massachusetts Educator's License, ESL, PreK-6
Cindy tutors students in Pre-K through 3rd grade in all subject areas, including English Language Arts and math. She has extensive experience working with students for whom English is not their first language (especially Spanish and Portuguese). She is experienced in working with students with special needs, particularly ADHD. She enjoys individualizing her instructional methods and curriculum to meet the specific needs of her students.
Cindy says, "Teaching has been a part of my life since college, where I graduated with a major in Psychology and a minor in Elementary Education. I have realized my dream of becoming an elementary school teacher, and I continue to study daily, always striving to learn more about teaching methods and practice. In addition to my son, the light of my life, I have a beautiful blended family with my partner and his three children. I am wildly passionate about gardening! Other hobbies include reading, cooking, and crafting in general."