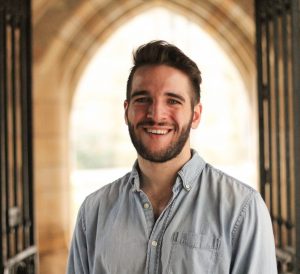 Education:
Bachelor of Arts, Music & Astronomy, Yale University, 2020
Gabriel
tutors students in grades 4 through 12 as well as undergraduate level, in Math, Physics, Biology, Chemistry, English Language Arts, History, and Music. He prepares students for all sections of the ISEE and SSAT tests. He is a native Spanish speaker and fluent in French, and tutors students at all levels, including students for whom English is not their first language. He's an accomplished musician and served as a Teaching Artist at the Yale School of Music.
Gabriel says: "I love to pique students' curiosity. This is what drives the learning process and results in continuous and measurable improvement over time. I try to play to students' strengths and to leave them with skills and habits that will serve them long after our time working together. I believe that every student— with some guidance, patience, and hard work— is capable of achievement. The most rewarding part of teaching is to see students achieve things they didn't think they could do. This builds a sense of confidence that carries over into many other areas and will help students succeed in whatever they set their minds to.
Beyond academic tutoring, I am also a musical and outdoor educator.  As a music major, I studied world history through the lens of musicology— I did major research in the history and practice of Cuban music, South Asian music, and European classical music— which gave me rich historical background in these regions far beyond their musical traditions. I teach music lessons (saxophone & guitar) and have helped young people develop their strengths in the outdoors through boating, swimming, sailing, hiking, and mountain biking. I look forward to helping you achieve your goals in our tutoring sessions and beyond!"