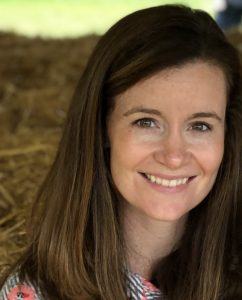 Education:
Master's in Secondary Education, University of Massachusetts, Boston, 2010
Bachelor of Arts, Political Science, University of Massachusetts Dartmouth, 2008
Certifications:
Massachusetts Professional Educator's License, English 5-12; History 5-12; ESL 5-12; Special Education: Mild to Moderate Disabilities
Jenna has been teaching for over 11 years, and tutors students in grades 2 through 12. She taught middle school English and Social Studies for 10 years and currently tutors students in writing, English Language Arts and History. She completed the Wilson Introductory Course and is trained in the Wilson methods; she also completed the Wisnia-Kapp Reading Program. She has worked with students with a wide range of reading and writing disabilities providing reading remediation, and is experienced in working with students with ASD. She is also experienced in providing executive functioning coaching. She has extensive experience administering assessments in order to determine the specific learning goals of her students and to develop personalized curriculum to meet their needs.
Jenna says: "I am an enthusiastic and energetic educator, quick to smile or make a joke. When I am not teaching or tutoring, I enjoy spending time with my husband and three kids. I played basketball and soccer in high school and still enjoy working out to stay healthy. I find time to read every day and enjoy traveling and learning about new cultures and people."