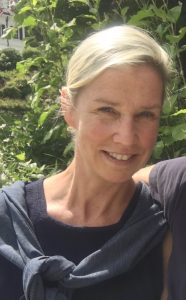 Education:
Master of Arts, Curriculum and Teaching, Teacher's College, Columbia University, 1990
Bachelor of Arts, Psychology, University of Massachusetts, Boston, 1998
Certifications:
Massachusetts Standard Certification in Early Childhood; Orton Gillingham Certification, 2004
Judy has been teaching students in grades K-3 for almost 30 years. She taught at a number of public schools in Massachusetts and at the Carroll School. She served as a special education tutor for many years and is experienced in working with students with a wide range of needs, including dyslexia, ASD, Math delays, and other learning disabilities. She has extensive experience administering assessments in order to determine students' specific learning needs. She is experienced in working with ELL students as well. She has prepared students for the MCAS tests. She is experienced in working with a wide range of curricula and enjoys developing personalized, interdisciplinary lessons in order to engage her students.
Judy says, "I know this upcoming school year is challenging, and I'd like to help your children be successful with their learning. My philosophy of teaching includes an emphasis on explicit instruction along with physical body breaks, games, rich literature, and a variety of materials. Recently retired from full time teaching, I now enjoy my tutoring along with swimming, cooking, and reading. I also completed my 200 hour yoga teacher training this summer and so I try to practice as much as possible."