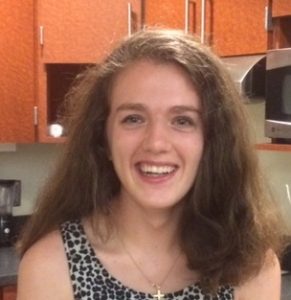 Education:
Master of Education, Arts, Community, and Education, Lesley University, 2020
Bachelor of Art, Art History & Elementary Education, Stonehill College, 2017
Kate tutors students in English Language Arts (grades 1-8) and Math (grades 1-3). She has extensive experience individualizing her instruction to meet the specific needs of her students. She has worked with middle school students on the autism spectrum, providing sensory-based student support, and has also worked with students with behavioral issues and trauma. Additionally, she works with students to improve their writing, research, and study skills, and has worked at museums (Museum of Science and MIT Museum) and libraries to support small-group learning.
Kate says, "I became an educator because I want students of all abilities to be supported and successful. In addition, I love being that person who helps students see potential in themselves that they didn't know that they had. My main goal as a teacher is to bring local museum exhibitions to lower-income schools and communities through interactive programming because every child deserves an equitable arts experience. Also,  I received the Segal Education Award for completing 1700 hours of community service as an Americorps City Year corps member,  right here in Boston! In terms of hobbies, I love traveling, reading, and writing. As a Junior in college, I studied abroad in Rome and took on-site art history classes. Looking forward to meeting and getting to know my students!"