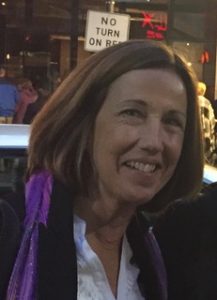 Education:
Master of Science, Education, California State University-Fullerton, 2007
Bachelor of Science, Social Ecology, University of California-Irvine, 1992
Certifications:
Post-Graduate Certificate, Cross-Cultural Language and Academic Development, 2006;  Massachusetts Certification: Supervisor/Director--Core Reading/Language English Second Language (5-12);  California Certification: Multiple Subject Credential; Administrative Services Credential
Kathy has been an educator for 28 years. She tutors English Language Arts from Early Literacy Skills through 12th grade, and Math from kindergarten through 9th grade. She prepares students for all sections of the ISEE and SSAT tests. Her positions have included: classroom teacher at the intermediate level, founding faculty member of an alternative school, after-school home instructor for students pre-k through high school, intervention programs coordinator for all grade levels, summer instructor preparing students for their coming academic year and site coordinator for all district and state assessments. In the latter position, Kathy worked closely with students to build understanding of upcoming assessments so they had strategies and objectives and could approach the exams with knowledge and confidence.  Recently Kathy completed her ABA technician training in order to better assist children on the Autism Spectrum in academic settings and building personal relationships. She also has extensive experience working with English Learners at all grade levels.
________________________________________________________________
"We needed help for the ISEE Mid-Level Exam for our son and worked with Boston Tutoring Services and our tutor, Kathy McLean. We couldn't have been happier with the experience. Our son struggles with focus challenges and has found tutoring sessions difficult. Kathy made the sessions fun and really prepared him for the exam. Thank you Kathy!" -Michael G., Westwood