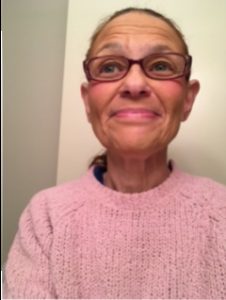 Education:
Master of Education, Vocational Home Economics, Pennsylvania State University
Bachelor of Science, Family and Consumer Studies, Lehman College
Certifications:
Special Education Certification, New Hampshire
Laura
has been teaching and tutoring students for 21 years in all subject areas, including English Language Arts and Math. She tutors students from kindergarten level through adult, and has served as an adjunct instructor at several colleges in New Hampshire. She is experienced in supporting students with study skills and organization strategies. She is also experienced in working with ESOL/ESL populations. She has extensive experience working with students with special needs, including behavioral needs.
"My philosophy of education is that all children are unique and should have a stimulating environment to grow emotionally, mentally, socially and physically. I believe in providing a safe setting or classroom where students can share their thoughts and ideas. When I present a curriculum I try to incorporate a student's learning knowledge and how it can be relevant to their life. All children learn differently. As a teacher and tutor, I use all modalities to help students learn. My teaching and tutoring experiences are vast. I have tutored all grades and subjects, including ESL for college students and adults.  I became a teacher to empower students with learning and knowledge. Tutoring encompasses my teaching philosophy on a smaller scale and students achieve individual success. I incorporate humor to help lift any barriers in learning."