If the music industry sparks your child's interest, there are many activities they can get involved in besides being in band or chorus in school. If your child doesn't want to be involved in singing or instrumentals, but they still love music and want to be more involved with it, there are a few alternatives they can pursue.
Several high schools and some community centers have an independent radio. Through this, students can learn a lot about what goes into hosting their own radio show as a Disc Jockey (DJ). This entails coming up with interesting and fun topics to talk about, while at the same time maintaining a unique playlist of clean music that they can play over the radio.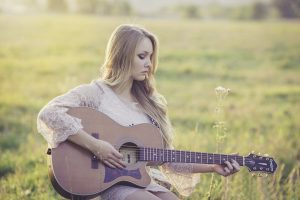 For example, WAVM 91.7 FM is a high school student radio, whose station is run right out of Maynard high school. WAVM is an after school program that runs Monday through Thursday 2-9 PM and Friday 2-6 PM. They do have a faculty advisor, but the CEO, manager, and everyone beneath them are all students! They play music, host talk shows, and create fun and informative topics for an audience that reaches all of the Greater Boston area.
Boston Free Radio is an example of a radio station run out of a community center in Somerville, MA. It has been around since 2011, and is managed by a team of community members working together to create interesting and informative programs for their audience of Greater Boston community members. Even though it is community and volunteer based, I would consider the volunteers for this station a part of the music industry because they are running it by themselves. They have youth programs that your student can get involved in if their school doesn't have anything radio related. You can find more information about their youth programs here.
If your child's school doesn't have a radio station, reach out to them to see what you can do to start a journalism or podcast club. Podcasts are an up-and-coming means of multimedia that include talk radio and music, without having to go through the hassle of obtaining the license to have your own station. They can be streamed through YouTube or Facebook, and would be an interesting and new way to get your child involved!
Another fun way to get involved with music industry is through drama club. Drama clubs put on plays, but they also do a lot of musicals. When I was in my drama club, I had no talent in singing or any dancing experience. But I somehow got to be Frenchie in Grease! The Musical and it was so much fun. It helped me come out of my shell and be myself in front of a lot of people, and I gained a lot of confidence. Even though I was not a talented singer or dancer, everyone was in it to have fun, so nobody cared. But it was so much fun to get together with friends and sing and practice the choreography each day after school. It's a great way to unwind, while still being a part of something both important and fun.
-Annika Ketchum
Boston Tutoring Services