Kindergarten Reading Help
Our tutors have had great success in helping 4- and 5-year-olds learn the skills necessary to excel in reading and writing when they enter Kindergarten. We also work with Kindergarten students who are having difficulty learning to read.
Our approach to tutoring Kindergarten Reading Help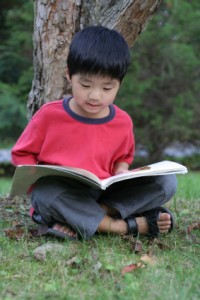 We begin with an assessment in order to create a personalized, developmentally-appropriate plan for your child. Then, through one-on-one private instruction in your home, we help your child attain the literacy goals we have set through a variety of phonics and whole-word reading strategies. We work with hands-on materials and many forms of texts so that your child remains engaged during our tutoring sessions.
We reassess your child regularly, so that modifications and adjustments can be made as needed. Every child learns to read, but each child may need a variety of avenues to get there. Confidence-boosting is essential for growth, and we provide encouragement and support through our work together, so your child knows that he or she CAN learn to read.
Kindergarten Reading Help Packages
Private tutoring sessions are typically 60 minutes in duration:
5 Hours
10 Hours
20 Hours