This week has been full of announcements about the ACT and SAT changes. When the COVID-19 pandemic made it difficult or impossible for many students to take the ACT and the SAT last year, a large majority of colleges chose to institute temporary (or, in some cases, permanent) test-optional policies. These schools included every Ivy League university, most large public universities, and many liberal arts colleges.
A number of colleges, including several Ivies, are declaring test-optional policies for the class of 2022. Many colleges, even those which thought they would return to the test, will remain test-optional. The SAT itself is dropping the optional essay section. Also eliminated, effective immediately, are the SAT Subject Tests, which were hour-long multiple choice exams in various subjects.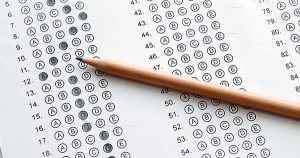 Universities say that the application review process will remain relatively unchanged. However, without the data from the test scores, colleges will be looking to compensate for this missing information elsewhere. With test scores gone, other parts of your application will count more. Students must therefore continue to take rigorous courses and focus on strong grades. A student's grades, and the strength of their courses, remain the most significant factor in college admission decisions. If you decide to skip the test after these ACT and SAT changes, here are some ideas of what to focus your application on instead:
College essays are a significant piece of the application, and some colleges have added additional essays to their application process. Essays measure writing ability and offer a window into a student's background. Admission officers want to hear an original voice and read writing that shines.
Letters of recommendation may be harder to come by for those attending school virtually, but you can still build a relationship with teachers by attending office hours, speaking one-on-one online, and participating in class.
Interaction with the university is still possible. Reap extra points by demonstrating interest, as colleges want to admit students who will enroll. Students have many options to make positive contact with colleges. Go on virtual tours, attend information sessions, and connect with the schools you plan to apply to on social media.
Extracurricular activities can also help your application stand out. Take advantage of the myriad virtual options, including community service options available in your area.
To clarify, a test-optional school accepts but does not require test scores; a test-flexible school is one that allows a student to submit test scores other than the SAT or ACT (such as Subject Test, AP or IB scores); and a test-blind school is one that will not consider any test scores from any student, even if a student submits them. Some colleges require students who apply for merit aid or honors programs and/or students applying to particular programs (such as BS/MD programs) to submit an SAT or ACT score even if the college is otherwise test-optional. Check the policies for each school/program of choice. The ACT and SAT changes may take some time to get used to, but it's very possible that the SAT changes will work much better for future students.
Need help preparing your child for the SAT or ACT? Please click here for more information.
Allison Green
Boston Tutoring Services