20 Spring Activities for Kids Staying Home for April Break
Looking for COVID-safe spring activities for your children? Below are some sure-fire, family-friendly staycation ideas to keep your kids busy, sparing you some much-needed time to get work done.
1. Play online board games. Boardgamearena.com works in your browser and on most game consoles (no download necessary), and it offers 175 modern board games. Tabletopia is another online arena for virtual board gaming and contains more than 800 board games. Pogo is another option for free board game play, with old-school favorites available like Yahtzee Party, Scrabble, and Monopoly.
2. Ride a virtual roller coaster. Check out The Coaster Views or The Sharp Productions on YouTube to take virtual roller coaster rides from some of the best amusement parks around, including Disney World, Universal Studios, Cedar Point, and Six Flags.
3. Watch a Broadway play. Netflix is home to many popular musicals. You can stream your favorite Broadway hits with BroadwayHD, which is offering a seven-day free trial. The platform contains more than 300 titles. This is an especially great choice for spring activities if you choose a springy musical, like Oklahoma!, Mary Poppins, or Singin' In the Rain. 
4. Attend a virtual concert. COVID-19 has ushered in the availability of many musical performances from the likes of  Diplo, Tinashe, Daft Punk, Miley Cyrus, Questlove and more while social distancing. Austin City Limits (ACL), the longest running music series on TV opened its online archives for free streaming. ACL concerts include the popular artists such as Billie Eilish, Janelle Monáe, Mitski, and Vampire weekend, to name a few. Or maybe introduce the kids to Opera with some of the Met's nightly opera streams. 
5. Get crafty. For kids who love arts and crafts, Trend Enterprises is offering free printables and  DIY projects. Family Fun Crafts also offers free seasonal craft ideas and printables for kids. 
6. Visit an aquarium. Take a dive into the marine world by viewing a variety of aquarium webcams and virtual tours, including the Georgia Aquarium's Ocean Voyager webcam, the "Jelly Cam" at Monterey Bay Aquarium, the Tennessee Aquarium's Penguins Rock cam and the National Aquarium. 
7. Visit a zoo. Zookeepers across the US are live-streaming animals from some of their most popular exhibits. Panda lovers can spend hours checking out Pandas across the states while viewing the Panda Cam at Zoo Atlanta, two different panda cams at the National Zoo in Washington D.C., or the Panda Cam at the San Diego Zoo. For an up-close look at giraffes, gorillas or elephants check out the Giraffe Cam at the Houston Zoo. 
8. Visit a national park. Thanks to webcams, virtual travelers can access the National Park service. Tour the 277 miles of the Grand Canyon, check out the active stratovolcano through the Mount St. Helens volcano cam. The National Park service's interactive maps are a great way to see the Mammoth Hot Springs and Mud Volcano, and even an Old Faithful Geyser live-stream.
9. Build a haunted house. You know those Halloween decorations you only take out once a year? Let your kids go wild and set-up an indoor haunted house for the family to enjoy. 
10. Plant a garden. Now is a great time for kids of all ages to develop their green thumb with the most classic of spring activities. It's science, it's nature, it's accomplishment all rolled into one. Plus, planting a garden–vegetable, herbs, flowers, etc.– motivates kids to get in the sun, care for their garden, and helps alleviate supply chain demands for fresh fruits, vegetables, and herbs.
11. Play nature bingo or go on a nature scavenger hunt. Connect kids with nature by setting up a nature scavenger hunt or nature Bingo game. All you need are words of things found in nature (or just your neighborhood) to make Bingo cards or a scavenger hunt list of items to find. Better yet, have children hide items in the backyard for a DIY scavenger hunt.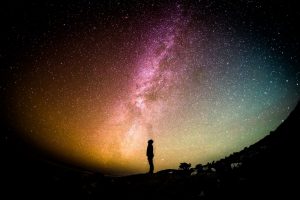 12. Go to space. With Access Mars, you can see the actual surface of Mars, recorded by NASA's Curiosity rover. (Currently, the site is in the middle of an update, but the 360 mode offers a great digital view.) NASA TV is a free, 24-hour video service found on YouTube and NASA's website where you can see what the world looks like from the International Space Station, or if you're lucky, watch a live launch or landing. 
13. Build a fairy garden. Check out Pinterest for ideas for these magical little outdoor dwellings that will brighten up the darkest garden. Michael's and other craft stores sell plenty of supplies for fairy gardens if you're looking for somewhere to start. This is a great choice for spring activities. 
14. Become a sidewalk chalk artist. Outdoor chalk can entertain kids for hours. Use it to play Pictionary, Hangman or Hopscotch, trace shadows, draw pictures, or mazes. Color race car tracks or a city complete with roads that toy cars can drive through. Consider writing inspirational chalk messages to neighbors next to mailboxes or on sidewalks and driveways.
15. Visit a history museum. Consider a virtual field trip through the Smithsonian National Museum of Natural History and view exhibits on fossils, dinosaurs, precious gems, Egyptian life, ocean monsters, and much more. Visit the British Museum in London to get an up close look at the Magna Carta, cat mummies, and Hoa Hakananai'a – The Easter Island Statue, to name a few of their most famous exhibits. At the National Museum of Anthropology, Mexico City, viewers can see archaeology and learn more about the history of Mexico's pre-Hispanic civilizations.
16. Visit a virtual escape room. Breakout EDU uses immersive online games to bring the fun of an escape room into your living room for students in grades K-12. I have personally done two of Puzzle Break's escape rooms and they were imaginative and detailed. 
17. Visit a planetarium. Star Atlas lets kids explore more than 60,000 stars, locate planets, and watch sunrises and solar eclipses. Enter your location, and you can see all the constellations that are visible in the night sky where you live.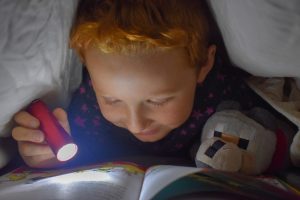 18. Go camping. Set up a campsite in your backyard or living room. While ghost stories are optional, s'mores are a must. String fairy lights over the tent for soft lighting and add pillows for maximum coziness. 
19. Build a fort. Don't let all those art supplies (think markers, paints, stickers, and stamps) collect dust. Grab them, some scissors, glue and tape, and all those Amazon Prime boxes you are hoarding and have your kids build indoor or outdoor forts or castles. If you lack cardboard, have kids build a fort using pillows, blankets or towels, and household furniture.
20. Get moving with kid-friendly yoga and exercise classes. Have your kids burn off extra energy with GoNoodle videos, which help kids stretch, dance, and wiggle. Glenn Higgins Fitness lets participants exercise like their favorite movie character in workout sessions such as "Avengers Training Academy" or "Harry Potter's Enchanted Spells." When it's time for kids to calm down, they can practice mindfulness and relaxation techniques with Cosmic Kids Yoga.
What spring activities would you add to the list? Let us know in the comments below.
Allison Green
Boston Tutoring Services