For those families applying for financial aid, you should plan to fill out the 2023-2024 Free Application for Federal Student Aid, also known as the FAFSA, and the 2023-2024 CSS Profile. Both applications open on October 1, 2022. While the FAFSA and CSS Profile help determine need-based financial aid, some colleges may require them to be considered for non-need-based merit scholarships as well.
The Free Application for Federal Student Aid, or the FAFSA, is a form used by most colleges and universities to determine students' eligibility for grants, federal student loans, and work-study funds. The FAFSA collects families' financial and personal information, and with the help of an algorithm, it calculates your Expected Family Contribution (EFC), or in other words, the amount a student can afford to pay. Financial aid offices then use a family's EFC to determine overall government subsidized aid awards.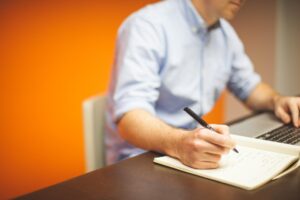 While the FAFSA calculates the amount of federal aid a student qualifies for, the College Scholarship Service Profile, better known as the CSS Profile, determines how much institutional aid (or the college's own money) for which a student is eligible. The colleges that require the application are mostly private institutions. To see which colleges require the CSS Profile, check out this list. When in doubt, check each school's financial aid website to confirm what you must submit.
Many families are unsure of whether or not they will qualify for financial aid. A great first step is to check the Net Price Calculator on each school's financial aid website. This tool is an excellent way to estimate what you can expect to pay each year. Keep in mind that different colleges may have different estimates, so we recommend filling out the Net Price Calculator for a few schools.
Here are some tips on filling out the FAFSA, where to apply, and what you'll need.
• To begin filling out the FAFSA, click here to create your account and get a Federal Student Aid (FSA) ID.
• While the FAFSA collects financial and personal information from both the parents and the student, it is important that the student creates a profile under their name and email address.
• Students applying to colleges for the 2023-2024 academic year will need their family's 2021 tax returns to complete the form.
• For a more detailed breakdown of the process, check out this resource from the US Department of Education. The Federal Student Aid website provides step-by-step instructions, as well as a list of the required documents needed while applying.
• For families who have filled out the FAFSA before, this year there are some changes. One key provision is that the number of questions on the FAFSA were reduced from 108 to a maximum of 36. To learn more and read about other changes, click here.
Here are some tips on filling out the CSS Profile, where to apply, and what you'll need.
• Click here to create an account for the 2023-2024 academic year and sign in to your CSS Profile.
• The process to complete this application –- after you have created an account and signed in –- requires your federal tax returns and other financial information. Starting October 1, click here to access the 2023-2024 CSS Profile Student Guide and learn more.
After the forms for the 2022-23 school year are released on October 1st, families applying for aid should complete the applications as soon as possible to ensure they meet all deadlines. Families do not need to wait until a student has applied for admission or has been accepted to submit the documents. The deadline to submit the FAFSA and/or CSS Profile varies from school to school, but they are most often due around the same time as the admission application. Be sure to check each college's financial aid website for exact deadlines.
The Common Application also provides a lot of helpful resources. Once logged into your account, click on the last tab to the right labeled "Financial Aid Resources." In the interim, mark your calendars for Friday, October 1, 2022, to start filling out the FAFSA and CSS Profile.
If you need assistance with college applications, Boston Tutoring Services can help. Please click here for more information.
Allison Green
Boston Tutoring Services